The South Central NY Dairy & Field Crops Program offers educational opportunities and technical assistance to help the agricultural industry respond to emerging issues, production bottlenecks, and new technologies. Our mission is to strengthen the dairy industry, enhance farm profitability, and help producers meet their goals. Toward that end, we focus on dairy, crop, and business management topics that have potential to improve farm productivity and financial performance. Our team of specialists provides in-person and virtual trainings to help farmers keep pace in a rapidly changing world.
"When we started milking cows, a fellow farmer introduced us to the South Central NY Dairy and Field Crops team, and our careers as farmers were impacted for the better ever since. This team of uniquely qualified individuals has pushed us to strive for better always."
- Dairy Farmer, Candor, NY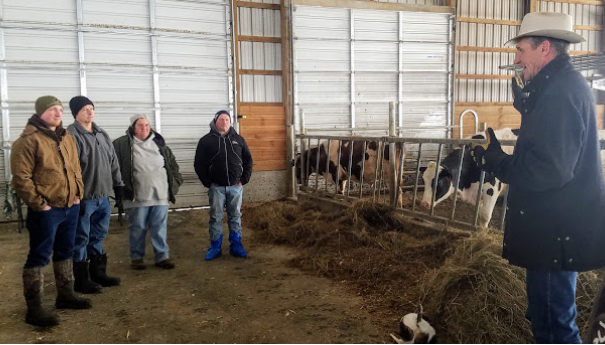 Our team is a partnership between Cornell University and the CCE Associations in Broome, Chemung, Cortland, Onondaga, Tioga and Tompkins counties.